Ponte Vedra High School Wrestling Coaches Bio/Contact
Ponte Vedra High School is a public high school in the St. Johns County School District, located in northeast St. Johns County, Florida.
PV Sharks Wrestling was Founded in 2008.
̌
Head Wrestling Coach Josean Gonzalez
Josean Gonzalez is the Head Wrestling Coach of the Ponte Vedra High School Sharks. A recent graduate from the University of North Florida, where he received a BA in Political Science and a minor in International Studies.
While residing in Orange Park, Florida he began his wrestling career at Orange Park Junior High. During his attendance at Orange Park High, he lettered in Varsity Wrestling all four years and graduated with an athletic scholarship in 2007. Josean attended Yakima Valley Community College located in Yakima, Washington, where he wrestled for one season and would later return to Florida to pursue a coaching career.
Josean began his coaching career at Orange Park Junior High in 2009, and after three seasons took the head coaching position at St. Augustine High School for six seasons (2012-2017). Josean has volunteered with the St. Johns PAL Youth Wrestling and Beat The Streets: Jacksonville. He has coached numerous FHSAA State Placers, and Qualifiers.
pvsharkwrestling@gmail.com
Also find me on social media:
Assistant Wrestling Coach Rich Maritato
Coach Maritato has been deeply involved with wrestling at both the youth and High School levels for 30+ years. He has coached District and Region Champions in both NJ and FL, with one of his Florida wrestlers being a State Champion and a two time finalist. His Florida coaching stints have been at Nease High School as well as Ponte Vedra High School. Both of Coach Maritato's sons were successful college wrestlers.
Assistant Wrestling Coach Rod Maritato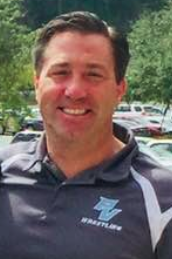 Coach Rod has been a part of Ponte Vedra High School Wrestling since the school's inception. He is the proud father of rising wrestlers, Rett (Sophomore) and Troy Maritato (Senior). Rod has passionately volunteered with PV Wrestling and continues to assist with the development of young men and women. His father, Rich Maritato, and brother, Doug Maritato, have also contributed to the growth and development of wrestlers in Northeast Florida.